"When I started working with the CTSBDC Advisor Christine Sullivan, I was committed to making an impact in the field of pediatric mental health and had a solid idea of how to do it that I wanted to get funded", says Wendy Ward, owner of futuresTHRIVE.
Patience is a Virtue Addressing Child's Mental Health
futuresTHRIVE 's main product is an Artificial Intelligence (AI)-backed, game-based mental health screener for children aged 4-20 that can be administered by a pediatrician at a child's "well child" annual visit. The futuresTHRIVE screener provides an assessment of the child's mental health at that time and, perhaps more importantly, a baseline that can be compared over time, facilitating an improved understanding of the factors that contribute to positive and negative mental health in our families.


Working with the CTSBDC Advisor
Wendy Ward notes the assistance that CTSBDC Business Advisor Christine Sullivan helped her with supported both the strategy and tactics of getting futuresTHRIVE funded. With Christine's guidance, Wendy received a $250,000 SBIR Phase 1 Grant (Small Business Innovation Research Program) and an additional grant of $100,000 for futuresTHRIVE.
Christine revised Wendy's pitch deck and messaging and introduced her to many helpful resources that have each helped move futuresTHRIVE forward and that have led to funding. "She was also a sounding board for all the highs and lows of this journey, which as a solo entrepreneur is equally important", comments Wendy. Wendy also remarks that Christine's constant encouragement to push forward and her willingness to learn everything she can about the business were tremendous sources to help overcome challenges as they arise. "Working with Christine was one of my best professional experiences.", Wendy declares.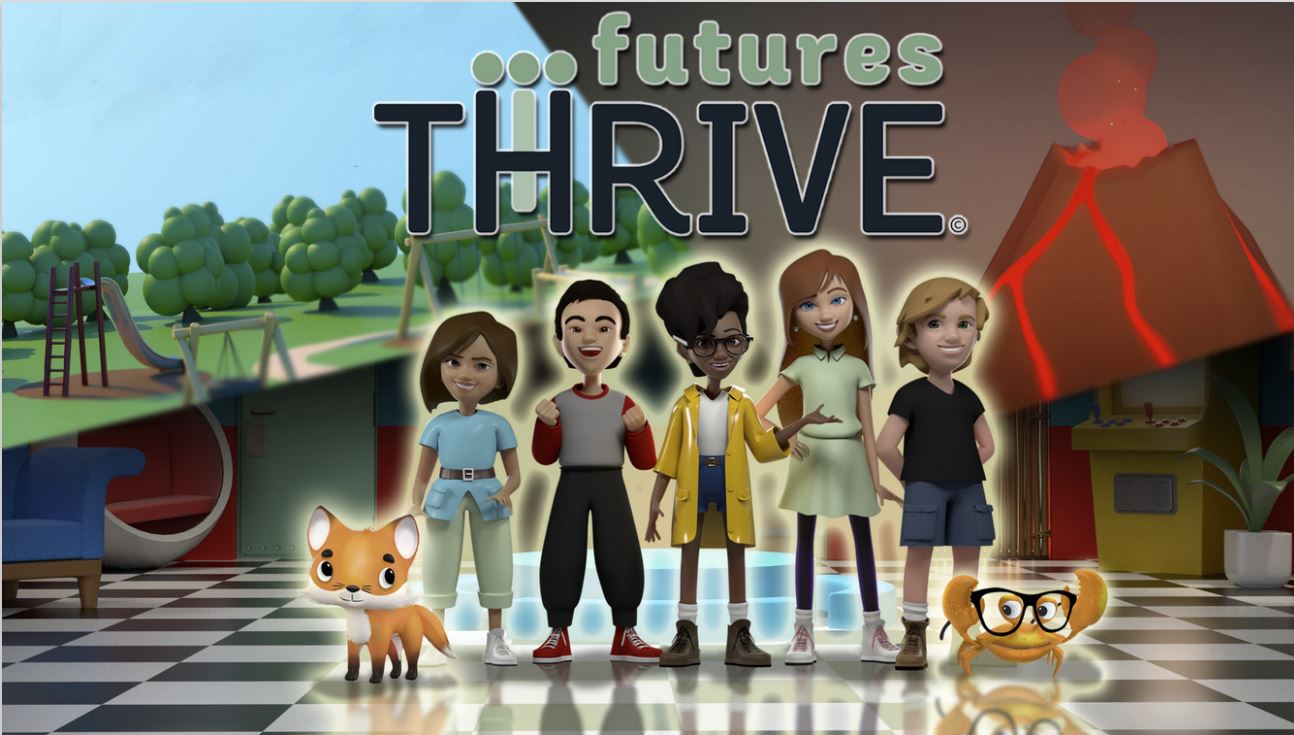 Educating Children 20% of Children Impacted
futuresTHRIVE. is working to combat the trajectory of youth mental health concerns. After millions of dollars in "awareness" campaigns, the CDC still reports that 20% of children suffer from a diagnosable mental health condition and half of those will show signs and symptoms before the age of 14. Suicide is the second leading cause of death among children aged 10 and up; affected children that do not receive intervention or appropriate services are becoming generations of adults with adverse outcomes.
Pushing Forward
"Christine was not only an advisor but also a business partner (they discussed nearly every business-related decision Wendy made – from funding to marketing to helping with her SBIR grant) and friend. She is invaluable. I know she's very committed to futuresTHRIVE and I appreciate the faith she has in me to make this happen. She makes the time to meet with me at every turn. She is level-headed and smart", says Wendy.
"Wendy is one of the most diligent and committed entrepreneurs that I have ever met", said Christine I remember meeting her the first time and she said, "If you put something on my to-do list, it gets done" and three years later, she has stayed true to this commitment! I couldn't be more excited about the impact that futuresTHRIVE is going to have on our children and families", Christine adds.
It takes a Village!
Wendy also shares that Christine has a wide network and reached it many times for her. Now she feels like the company has a strong team of people who are invested in the success of futuresTHRIVE: From the women at HAYVN (Coworking space in Darien, Connecticut) to the team at the University of Connecticut TIP program and the University of Connecticut Law Clinic to CT Innovations and CTNEXT, who were her first investors. futuresTHRIVE has hired one person recently.
Congratulations Wendy on your commitment to success!