Nerac, Inc. is a global research and advisory firm helping companies develop innovative products and technologies. President & CEO Kevin Bouley acquired the company in 1999. Nerac undertook a significant transformation of its business offering in response to Google's increasing dominance in search. Nerac developed and launched a series of improved research offerings in 2020 and then made the decision to pivot to all virtual operations with the onset of the COVID pandemic in mid-March 2020.


Capital Access
$1,516,907
Overcoming Obstacles
Kevin explains, "We faced ongoing challenges and numerous obstacles in our search for a banking partner capable of providing a combination of loans and working capital to fund our growth strategy". CTSBDC Advisor Greg Lewis assisted Nerac in addressing this need and in applying for the Small Business Administration (SBA) COVID-19 emergency loans. Economic Injury Disaster Loan (EIDL).
"Greg assisted with guidance on the SBA Paycheck Protection Program (PPP) Loan program and the Economic Injury Disaster Loan (EIDL)application requirements and was particularly helpful with providing updates as the program updates were released." , says Kevin. Nerac obtained two Paycheck Protection Program (PPP) loans in total.
 Winning Team
"The CTSBDC Advisor provided me with timely guidance, insight, and introductions to assist us. Greg remained available and accessible when critically needed and performed as an extension of our team", Kevin concludes.
Kevin highlights his positive experiences working with multiple CTSBDC advisors and highly recommends engaging with the CTSBDC for small business owners. "I have met with and benefitted from the experience of several CTSBDC Advisors in my role supporting early-stage technology venture development through XcellR8 as well as with Nerac. I recommend engagement with CTSBDC.", says Kevin.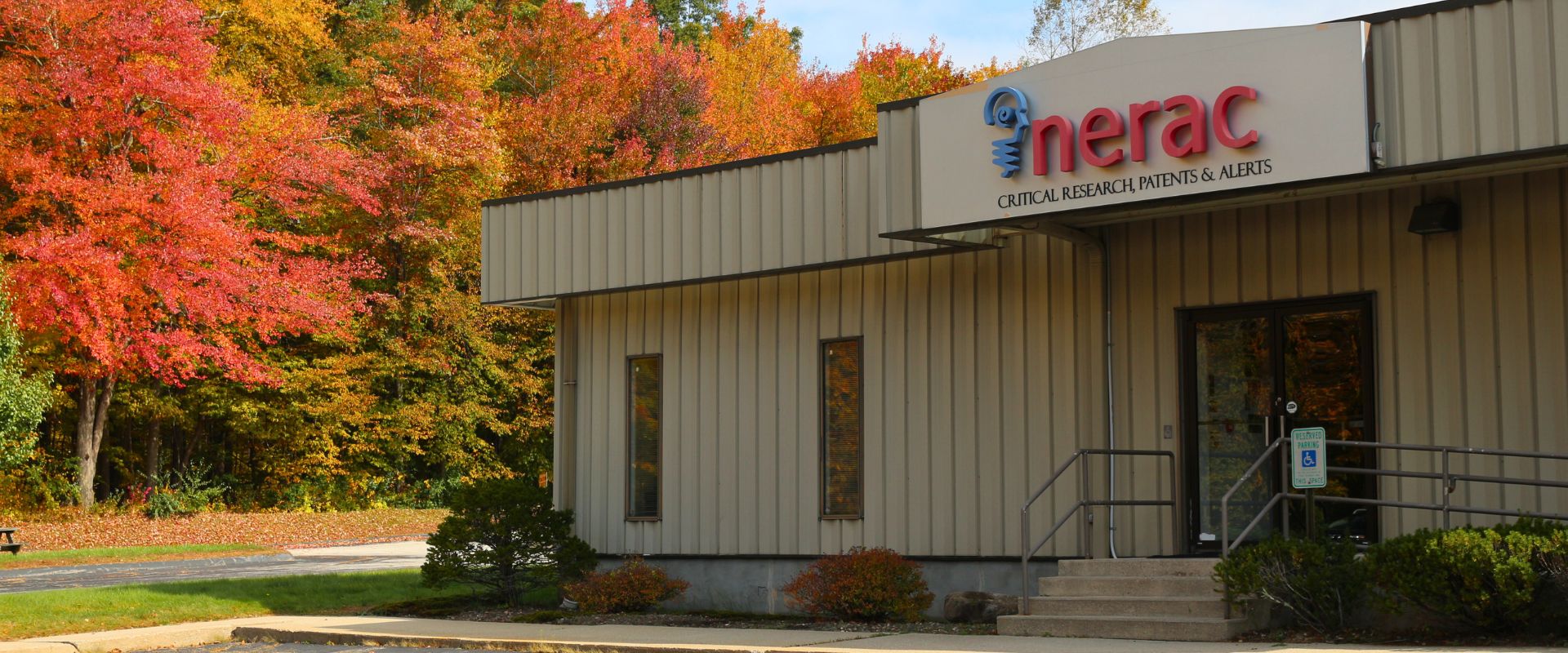 Moving Forward!
In 2022, Nerac achieved noteworthy revenue growth of 17% compared to the previous year, while their pre-tax income witnessed an impressive increase of 59% over the same period. These remarkable results are particularly significant considering the challenges posed by the COVID-19 pandemic.
Nerac, a company with a workforce of 25 employees, experienced notable growth during the period of collaboration with its CTSBDC advisor, resulting in the addition of three new employees. This expansion exemplifies the positive impact and strategic guidance provided by the advisor, contributing to the company's continued development and success.
Congratulations on the achievements, Kevin!