Tyche Planning & Policy Group, LLC is a planning and community development consulting services firm founded in January 2021, by four individuals with a focus on municipal planning services. Tyche co-founders Michael D'Amato and John Guszkowski started their own small business as an LLC despite having no prior experience. The founders' primary challenge was navigating the logistics of running a business. Tyche provides planning, zoning, community development, economic development, and grant-writing services to small and mid-sized municipalities in Connecticut, mainly through on-call and regular engagements.


Increase sales 2021
89.3%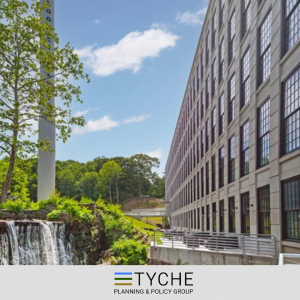 Identified and Filled a Much-Needed Niche in Connecticut
The Planning & Zoning Departments in some towns do not have enough service demand to fill the hours of a full-time employee, other towns do not have the funding available for a qualified planning professional. Often, towns cannot find candidates who have the credentials to fill these positions. Tyche provides the professional services that fill these "holes" in town services at costs that are less than hiring an employee.
 Being Strategic
Working with the Connecticut Small Business Development Center (CTSBDC) proved to be a crucial step for Tyche Planning & Policy Group, LLC. Tammy Eldredge, an advisor at CTSBDC, helped them organize their thinking and develop their full list of to-do tasks.
Tammy explains "John and Mike were clear from the onset on the business they wanted to create. They were already working in the industry, so they knew what they were getting into."

On the Move!
The company has already reached a noteworthy achievement in its business activities. According to recent reports, there has been a remarkable 89.3% increase in sales in 2021, indicating the company's dedication to providing excellent services and ensuring customer satisfaction.
"I assisted them in organizing the tasks they needed to complete and the order in which to complete them. They were diligent, and methodical, and did all the hard work that got them to the successful level they are now. I am proud of and incredibly happy for them", adds Tammy.
Tyche Planning & Policy Group, LLC business continues to grow and thrive. They have a client base of nearly 25 municipalities and several private clients, which has grown substantially over the past year. They have also hired two full-time employees and one part-time employee.
Being Open-minded Helps
"Working with Tammy Eldredge was a great experience for Tyche Consulting. Tammy struck a balance between being helpful and allowing us to proceed at our own pace. She helped us stay organized and provided guidance throughout the process", highlights John.
The company also adds that the CTSBDC is an excellent resource for entrepreneurs to get the support and information we need, as well as to verify that we are proceeding in the right direction.
John shares with other small business owners this advice: "The CTSBDC perspective and experience can help avoid making common mistakes and lead to success. Tyche Consulting is a great example of a business that has benefited from the guidance and resources provided by the CTSBDC.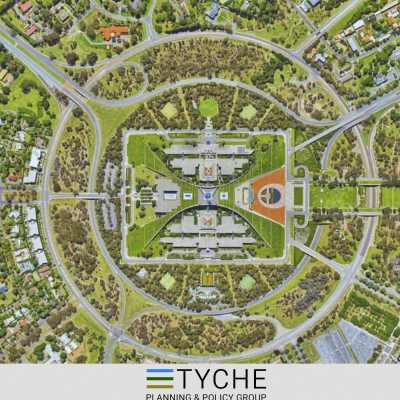 Planning for Growth
One of the most significant things the team learned was that many helpful resources were available, such as opportunities to employ interns and state programs to encourage growth. "CTSBDC and their advisors had a very organized approach that they adopted in running the administrative aspects that we have tried to adopt in running the administrative aspects of our business," concludes John.
Great job, John, and Michael!